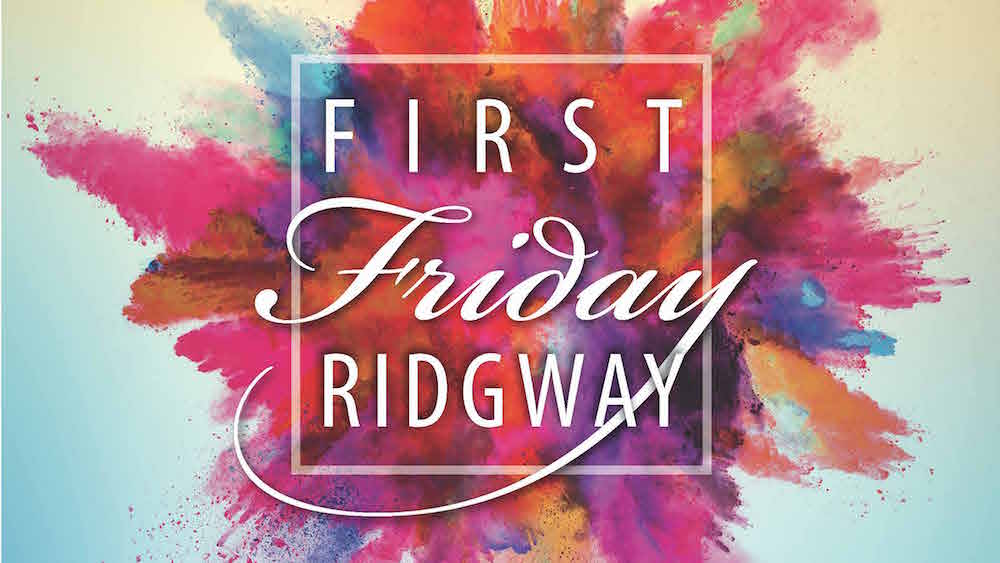 Deals, Demos, Art, Treats, Fun & Frolic!
Fridays: July 6, August 3, September 7
5 – 9 p.m.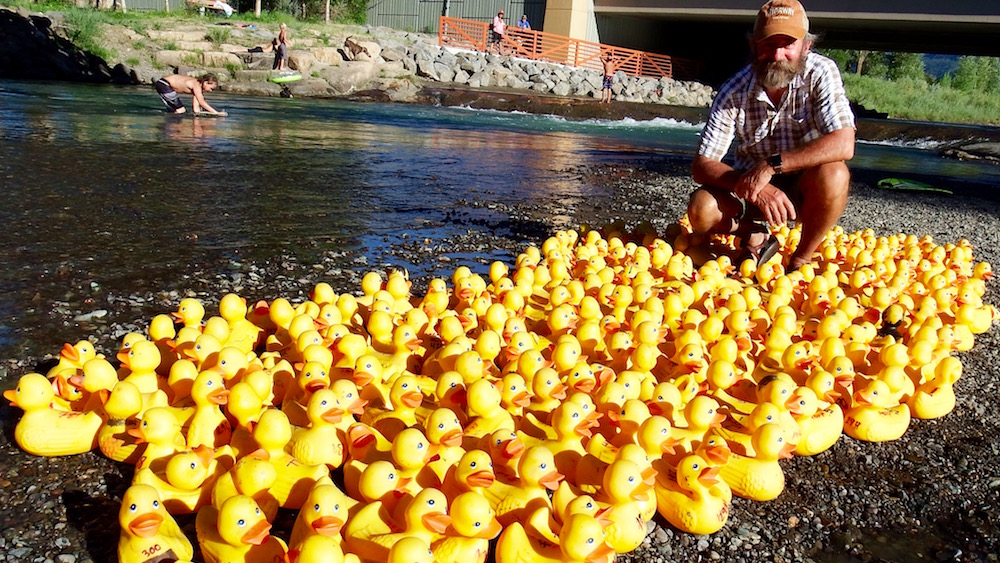 Pictured: 2018 Ridgway RiverFest Emcee John Clark (also Ridgway's Mayor) stands on an unusual island in the Uncompahgre River with a flock of rubber duckies.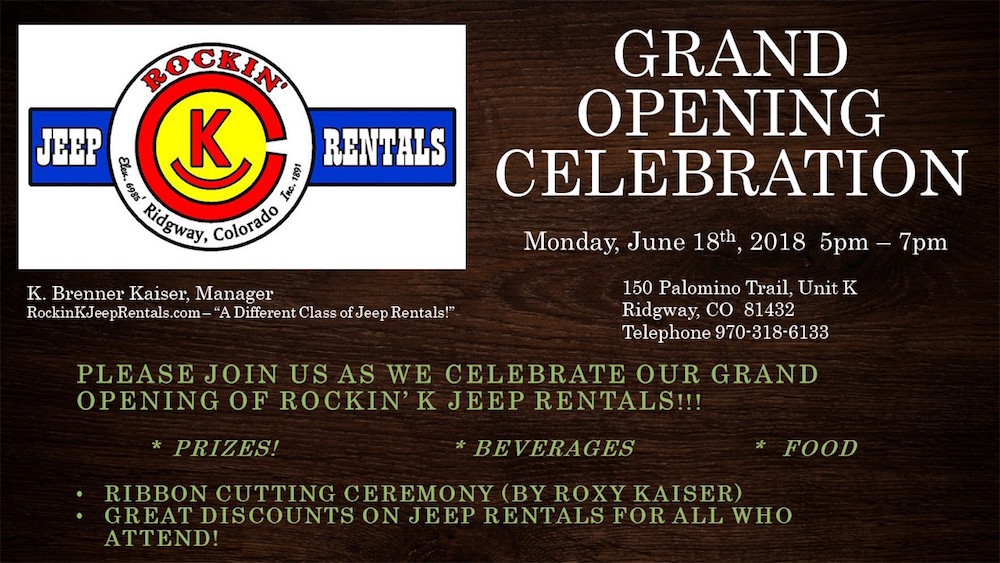 Please join the Ridgway Area Chamber of Commerce as we celebrate the grand opening of Rockin' K Jeep Rentals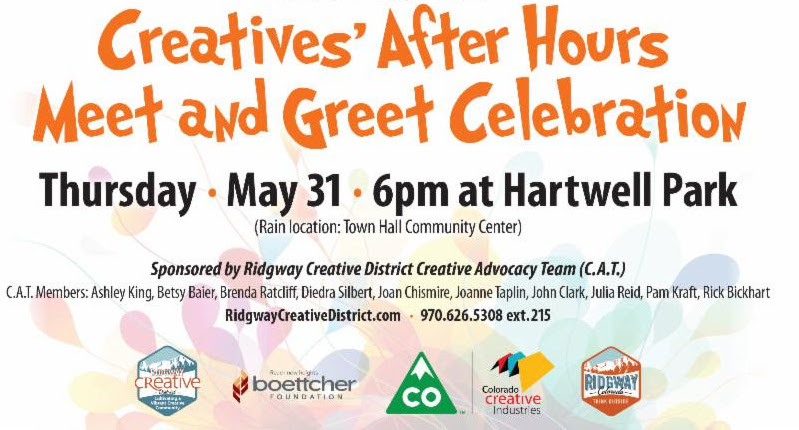 Thursday, May 31 from 6 to 7:30 p.m.
Hartwell Park in Ridgway, Colorado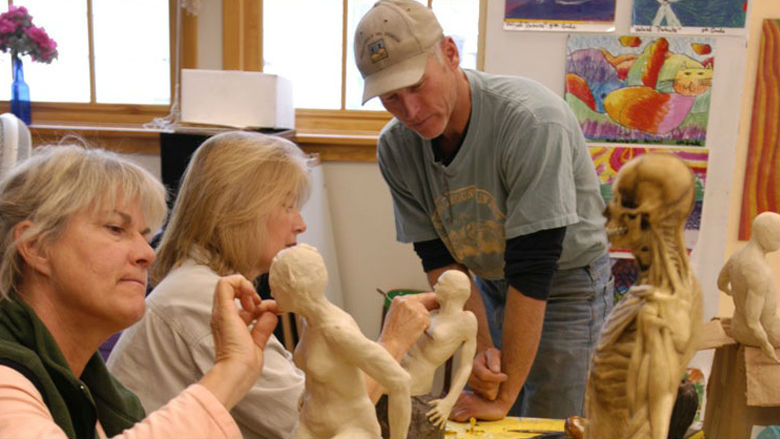 Check Out All the GREAT Upcoming Classes and Events from Weehawken in Ridgway and Montrose! 
For More Info, go to weehawkenarts.org or call (970) 318-0150. Many classes offer multiple child/multi session discounts, and many have scholarships available!
May 27: Master Guitar Class for All Levels with New West Guitar Group at Wright Opera House
June 2: Michael McCullough's 6th Annual Amatuer Sculpting Contest in Ridgway- ages 7 and up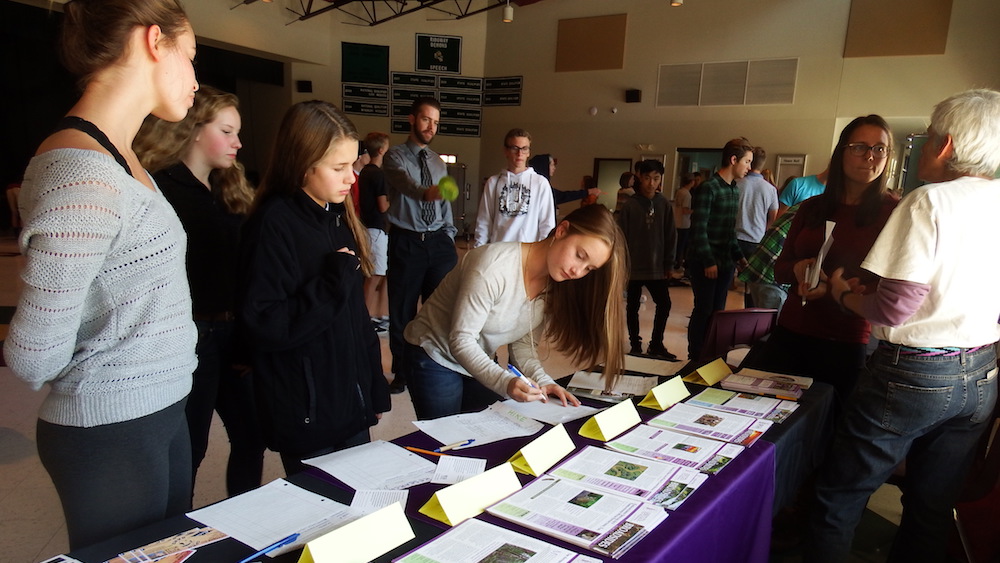 On Tuesday, May 8, 2018, the Ridgway Secondary School is hosting its second Youth Volunteer Fair to connect middle and high school students to nonprofits from around the community. This one-hour event from 12:10 to 1:10 p.m. is a great opportunity for nonprofits to share information about your nonprofit and volunteer needs.
Not only do students make enthusiastic volunteers, engaging them in your nonprofit activities can spread your message further through their families and friends. As this article, 5 Tips for Recruiting Young Volunteers, points out: "No matter what your volunteering program does, there are ways to incorporate young people into it and benefit from their energy, ideas and skills." (Click on the article title to read more.)