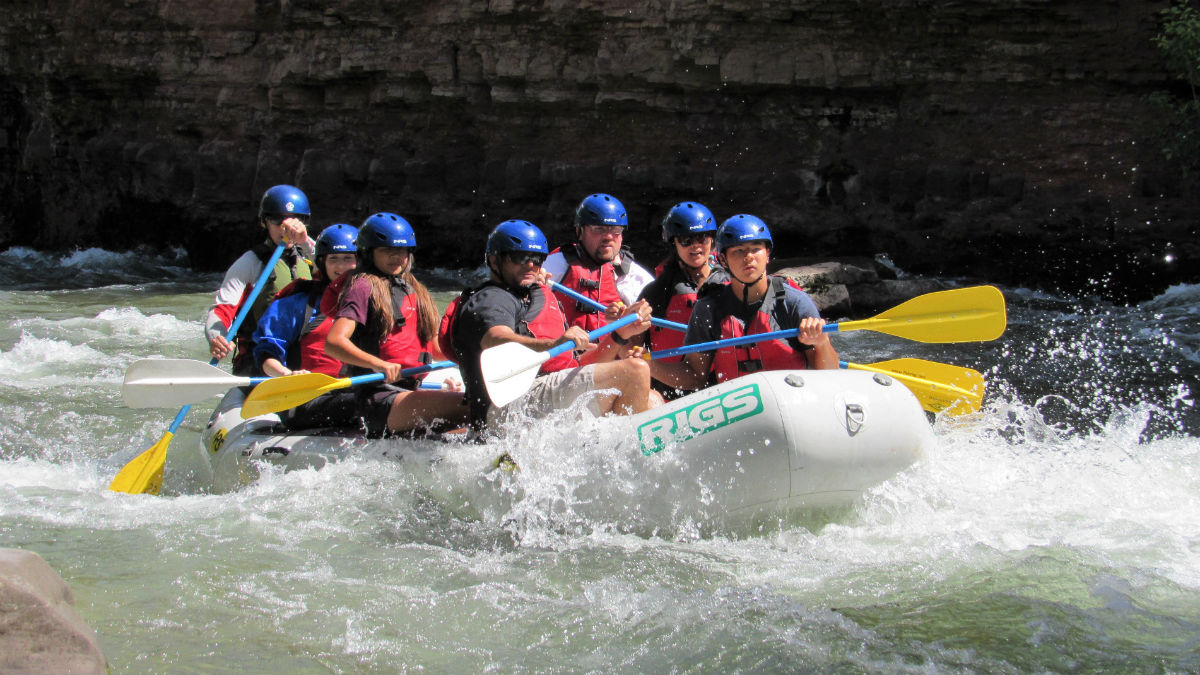 Rafting, Boating, Fishing
Colorado is a top destination for river sports enthusiasts – many families move here just to be close to the amazing mountain streams, rivers and lakes. Ridgway is no exception with the scenic Uncompahgre River that winds through the town. So close to the high mountain headwaters, this section of the river is still fairly narrow and shallow for most of the year, but there's still many opportunities to enjoy the water and river trails. For a few weeks in early summer, rafting and kayaking are popular here, and other times of year the river trails and parks are the main focus.
While the high mineral content in the Uncompahgre River means fishing is not a big activity in the town, the minerals settle out downstream and fishing below the Ridgway Reservoir dam is gold-medal – some of the best in the world. The Ridgway Reservoir itself is a great place to fish as well as boat, paddle board and swim. With the nearest entrance of Ridgway State Park just five minutes from town, it's easy to take a pinic lunch at the reservoir, a few hours of relaxation, or a full day of fun.
Don't own your own boating or fishing gear? Plenty of shops in our area offer a wide range of recreational gear for rental and sale. You can get your whole outfit as well as equipment in Ridgway, and while you're at the store, be sure to ask the staff for their advice on the best spots and tips for a great time out on the water! Our town and its businesses are filled with outdoor guides, professional athletes and people who have accomplished amazing adventures.
Photo credit: RIGS Adventure Co.