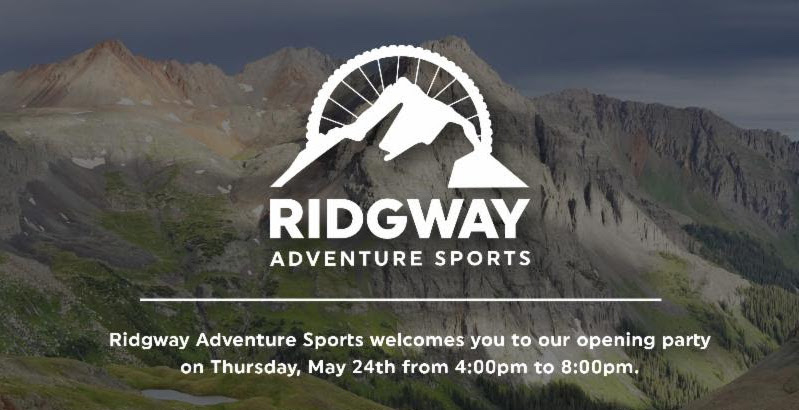 Ridgway is coming alive for the summer. Several businesses will celebrate grand openings (and re-openings) during the Memorial Day holiday week. Check out these events and plan to visit each location, meet the business owners and managers, and check out their products and services!
NEW BUSINESSES
Ridgway Adventure Sports Opening Party
Thursday, May 24, 4-8 p.m.
Come have a beer, meet the staff and see the new space. RAS is excited to open its doors to the community and meeting all of you.
Ridgway Adventure Sports
, 109 N. Lena Street, Ridgway
Business hours: (starting May 25) Open daily from 10 a.m. – 6 p.m. (closed Tuesdays)
Crumb Bakery & Cafe Grand Opening Party
Saturday, May 26, 2 – 5 p.m.
Crumb Bakery & Café
, 618 Clinton Street, Ridgway
Business hours: Wednesday - Monday 7:00AM to 5:00, Closed Tuesdays