Ashley Perkins and Kane Scheidegger join Ridgway Chamber Board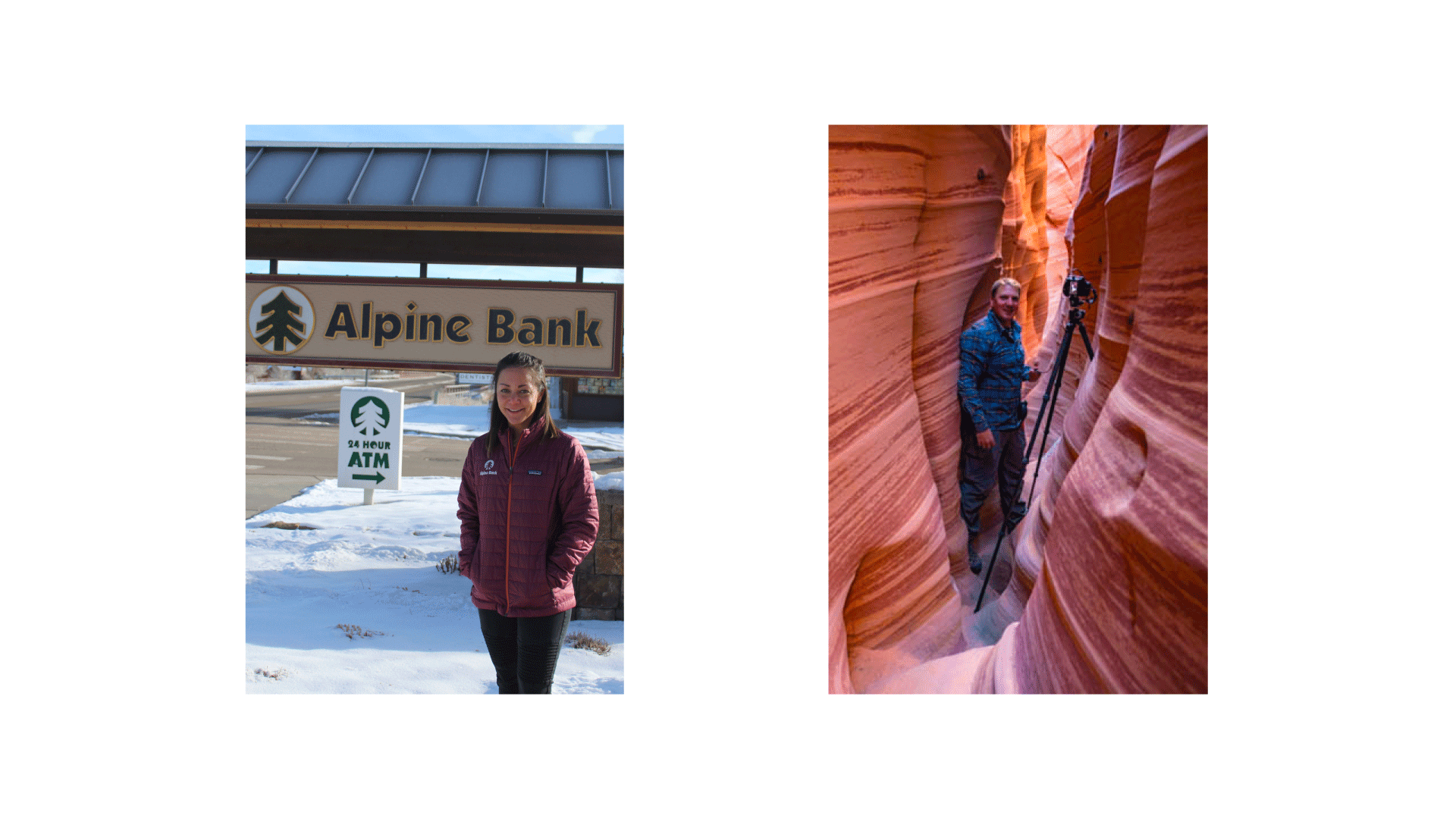 The Ridgway Area Chamber of Commerce (RACC) welcomed new board members, Ashley Perkins of Alpine Bank in October and Kane Scheidegger of Kane Scheidegger Gallery in December. Perkins and Scheidegger bring their specialized knowledge from the financial services industry, art world and outdoor recreation to the chamber, to support its marketing activities and understanding of the local business community's needs.
"I joined the RACC in order to support and participate in the Ridgway community in a new way. I hope that my involvement can have a positive impact for both the Chamber and local business establishments as well," said Perkins, a customer service representative at the Ridgway branch of Alpine Bank who has lived in southwest Colorado for 12 years. 
Scheidegger was born and raised in Ridgway. After graduating from art school in 2005, he started shooting large-format, panoramic images of the beautiful San Juan Mountains and ski descents in the winter.
"I help bring nature into the home through my larger-than-life prints. I love the outdoors and everything that comes with it," he commented.
The Chamber Board is comprised of a mix of business people from different industry sectors. Each member also has interests and expertise in at least one of the five Ridgway tourism themes: Outdoor Adventure, Culinary Experiences, Arts & Entertainment, Health & Wellness, and History & Heritage.
"I have joined the chamber board as I feel I can offer some great insight that can help small business's grow. I previously sat on the streetscape planning committee along with a few others. I feel I can offer some great creativity to the chamber to help it reach its goals along with the community it supports," he explained.
The Ridgway Area Chamber of Commerce is organized to achieve the objectives of promoting business and community growth and development in the Town of Ridgway and the surrounding area. The chamber manages the town's tourism website, markets local businesses through many channels, and operates the Ridgway Visitors Center, open from May 1 to October 1. In 2020, the chamber and town will be adding outdoor signage outside the center to guide visitors to amenities and attractions year round. For more information, visit ridgwaycolorado.com.