On The Big Screen
The captivating beauty of Ridgway, Ouray and surrounding areas has attracted a number of production companies making movies, documentaries and commercials. More than 100 films have been made in southwestern Colorado. The rugged peaks, steep canyons, rustic mine buildings and ghost towns of the San Juan Mountains make you feel as though you are still in the Old West of the American frontier. Hollywood filmmakers have always thought so too. Thus, the Ridgway area has served as settings for several classic western movies. Many film sites, buildings, props and embellishments may still be seen in and around our town.
Western Movie
---
True Grit (filmed summer and fall, 1968)

– When Charles Portis' novel was published early in 1968, John Wayne received a pre-publication copy and directed his son to buy the movie rights for their Batjac production company. The Waynes lost out to Paramount, who immediately hired Wayne to play the part of Rooster Cogburn.

Tribute to a Bad Man (1957) – filmed just south of Ridgway on Miller Mesa on the old Walther ranch, near Top of the Pines and the Elk Meadows mailboxes on County Road 5. Written by Jack Schaefer, who also wrote the classic westerns Shane and Monte Walsh. Directed by Robert Wise (The Sound of Music, West Side Story, The Andromeda Strain, The Day the Earth Stood Still). Originally to star Spencer Tracy, Tracy hated southwestern Colorado and Wise fired him and replaced him with James Cagney. This was Cagney's last western.

How the West Was Won (1962) – Ridgway's Hartwell Park, Cow Creek, and the Katie's Meadow (Debbie's meadow) areas used by director Henry Hathaway, who later used the same areas for True Grit. The meadow was used for the scene where wagon master Robert Preston proposes to Debbie Reynolds.

The Sons of Katie Elder (1965) – While this film was not filmed in the immediate Ridgway area (a bit was shot on the Denver and Rio Grande Western Railroad near Durango), it is based on the lives of George and Charley Marlow, who lived in Ridgway and the Colona area from 1890 to about 1920 and maintained strong ties to the area until their deaths in the early 1940s. While in this area they were respected ranchers and served as lawmen for about 10 years. The portion of their life story that became the movie took place in western Texas in 1888 to 1889, and their real-life story is much more dramatic than the movie. They have many descendants in the area.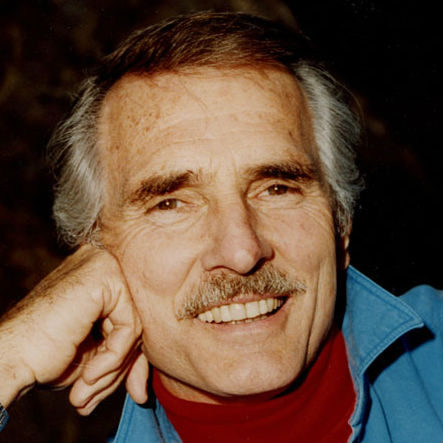 Dennis Weaver: Actor & Local Hero
Billy Dennis Weaver (June 4, 1924 – February 24, 2006) was an Emmy Award-winning American actor, best known for his work in television, including roles on "Gunsmoke", as Marshal Sam McCloud on the NBC police drama "McCloud" and in Steven Spielberg's feature-length directorial debut, the cult TV movie "Duel", in 1971. Dennis Weaver, actor, humanitarian, and pioneer environmentalist, was an inspiration to many of the townspeople of Ridgway, well known for his kindness and generosity. His late wife, Gerry, was also known for her generosity and support of many important causes in the community, as well as for her natural ability as an entertainer. Their sons, Rusty and Rick, still live in the area.
The beautiful Dennis Weaver Memorial Park was dedicated on August 25, 2007, with family, friends, and townspeople joining in the celebration. For a park map and information on the Eagle Memorial, stop by the Ridgway Chamber of Commerce Visitor Center at the corner of Hwy. 550 and Hwy. 62 or visit www.dennisweaverpark.com. Learn more about Dennis Weaver and his contributions to Ridgway, Colorado.
You may also be interested in...