About The Chamber
The Ridgway Area Chamber of Commerce is organized to achieve the objectives of promoting business and community growth and development in the Town of Ridgway and the surrounding area.
2017 Lodging Tax Report
2017 was a banner year for the Ridgway Area Chamber of Commerce. Read about how the Ridgway Lodging Tax and other revenues supported our various activities from tourism advertising to a new website, Visitor Center improvements and more. 2017 Lodging Tax Report
2018 Marketing Plan Coming Soon
The marketing program is led and executed by the Chamber Director and Board of Directors with continual input from local businesses and stakeholders. Many of the budgeted allocations are based on industry best practices, and we look forward to achieving efficiencies through regional partnerships and collaborations. The Chamber incorporates several of the Town of Ridgway's important programs into the various elements of this plan, including the summer concert series and RAMP UP project. Additionally, we will look forward to collaboration on Town initiatives including the Creative District (where the Chamber has a dedicated liaison), Space to Create and Main Street initiatives (where we are actively partnering on One Ridgway).
Meet RACC Executive Director Peri Gore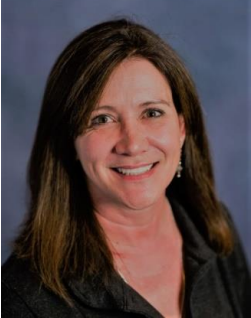 Peri Gore is a well-respected and active member of the Travel Management and Hospitality Industry. Having served her clients for more than twenty-five years in many aspects of Travel Management, Peri's experience is extensive and comprehensive including hotel site selection, contracting and management, air travel, event planning, onsite event management and account reconciliation. Paying attention to detail and finding what will turn an ordinary event into an extraordinary experience in order to exceed the client's expectations are special talents that motivate her in the Hospitality Industry. Peri relies on past experiences to bring a high level of expertise to her role as Travel Director and Onsite Event Manager.
Peri attended Texas A&M University and graduated from the University of Texas in Dallas with a Bachelor of Science degree in Business Management, including a special emphasis on International Business. She is an avid fly fisherman, enjoys hiking, camping and skiing and her love for travel has taken her to more than 50 countries around the world. Peri's philanthropic interests include being involved with Trout Unlimited and Project Healing Waters Fly Fishing. She is also a member of Professional Convention Management Association.